Magnified Light Displays for Mason Jars Kit v2.0 by MasonBrite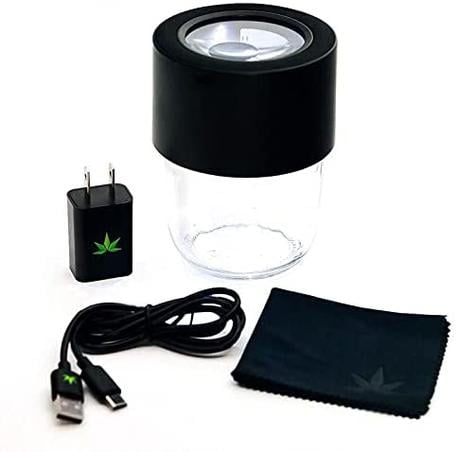 MasonBrite fits on all wide-mouth mason jars. The idea was to provide a premium display device that can fit on the many different sized mason jars that most people are using already to store flower.
-Each lid contains three powerful LED lights to illuminate the intricate features of your cannabis flower. The wide viewing glass features 3X and 5X magnification so you can easily see your beautiful flower without straining your eyes.
The v2.0 Kit Includes
1 x LED Magnifying Lid
1 x 8 Oz. Wide Mouth Mason Jar
1 x C-Type Charging Cable
1 x USB Wall Charger
1 x Microfiber Cleaning Cloth
1 x Safe Storage Box